Free PDF Tip Sheet "Car Touch Up Paint Tricks″
How To Do Touch Up Paint Video
Learn the easy way to get great touch up paint results in this video.
I value your privacy and will only send you great info and will never give away or sell your information....PERIOD.
How To Touch Up A Deep Scratch On A Car
The  videos  below shows an effective way to camouflage a keyed car scratch. Vandalized key scratches are very serious and to totally repair will cost on average $800 -$1200 PER PANEL for a body shop to refinish.   It can cost even more per panel depending on how hard the key gouged into the metal.
This means if you have 4 panels with a vandalized  key scratch (fender, front door, rear door and quarter panel) you are looking at minimum of a $3200 refinishing bill.  Yes that's right more than THREE THOUSAND DOLLARS TO REPAINT ONE SIDE OF A TYPICAL VEHICLE.
The worst part of a vandal key scratch is that it is embarrassing and having to drive the car around until a body shop can fix or while you haggle with your insurance company... it can be a few weeks or more before you come to a decision.  Many times its retaliation from someone you know, could be an employee, boyfriend, girlfriend, spouse...or simply an angry random person that is jealous of your car.
The bad part is your car insurance WILL increase the next year due to this major claim.
So you do have a option that will only cost $149 dollars and make your vehicle look respectable while you decide if or even when you will take it to a body shop.  The Ultimate Car Scratch Remover with upgraded custom touch up paint kit
The video below shows a fast and effective way to use touch up paint to camouflage the key damage scratch and make the vehicle respectable until you can get it to the body shop or buy you time while you decide what to do.
This car touch up paint technique will help make the automobile touch up paint not stand out when viewed from a normal distance (approx 3 feet) and thus overall result is "virtually invisible".
Very Deep long scrape from a child's bicycle handle bar. (touch up paint technqiue)
This  involved removing clear coat scratches and doing a touch up paint technique.  Everything you need for this type of repair is in the special Upgraded Bundle with the custom touch up paint kit.   This type of damage will run minimum of $850.00+ per panel  at a body shop.  This vehicle had this deep scrape along the door and front fender so this car owner was looking at a bill of about $1700.00
Multiple scrapes similar to a key scratch. The same technique is used where by you smear paint and then remove the excess leaving paint just in the scrape itself.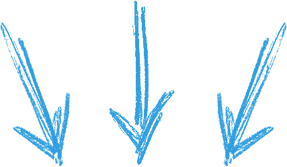 Unknown source of long key scratch type damage removed in this video.  This video shows a combination of techniques to remove parts of the scratch with wet sanding and applying touch up paint to the parts that were too deep to effectively wet sand and polish out.  The scratch was about 2 feet long and covered most of the quarter panel.  Another example of clear coat damage that can be permanently removed with the Ultimate Car Scratch Remover system.  *Patented Safe-T-Sand accessory can work magic on scratches that are within safe limits to wet sand.
The Ultimate Car Scratch Remover System™  with upgraded CUSTOM touch up paint kit Bundle  will take care of anything you will ever encounter. Clear coat surface scratches,  deep scrapes, scratches, key scratches, chips, bird dropping etching , road rash chips on your front bumper and hood all can be beautifully repaired.

My Promise To You, You Will Get Professional Looking Results
OR I Will Refund Your Full Purchase Price.
Unconditional, NO BS…. ONE FULL YEAR money back guarantee. If you are not TOTALLY amazed with the results, you get your full purchase price back. NO QUESTIONS NO HASSLE.
I am confident I can help you just like I have helped people all over the world get awesome results.